Curbside pickup of requested items, computers by appointment, and other limited services are available.  Please contact your library for specific information on services provided. 
Per Minnesota Executive Order 20-81, face coverings are required in the library. For details, visit https://www.health.state.mn.us/diseases/coronavirus/facecover.html.
Some important details:
Types of face coverings can include a paper or disposable mask, a cloth mask, a neck gaiter, a scarf, a bandanna, or a religious face covering.
A face covering must cover the nose and mouth completely. The covering should not be overly tight or restrictive and should feel comfortable to wear.
Any mask that incorporates a valve that is designed to facilitate easy exhaling, mesh masks, or masks with openings, holes, visible gaps in the design or material, or vents are not sufficient face coverings because they allow droplets to be released from the mask.
If you do not wear a face covering and are age 5 or older, you will not be able to come into the library for an appointment, but we will be happy to accommodate you with curbside delivery, wifi, and/or assistance by phone or email.
Full face shields are allowed for patrons who have a disability or health condition that prevents them from wearing a mask. Mouth shields are not allowed for entrance to the library.
by Beth Cronk, Meeker County Librarian
Public libraries help provide support for education. Whichever way your child is going to school this year, the public library is happy to help provide resources for your family.
Pioneerland Library System has recently begun offering Brainfuse, an online resource that can be used anywhere. It includes a range of resources for all ages.
Brainfuse HelpNow offers personalized homework help in core subjects: math, reading, writing, science, and social studies.  Live tutoring is available through the Brainfuse site every day from 2:00-11:00 p.m. Because students communicate with online tutors in real time using an interactive virtual whiteboard to chat, write, draw, and graph, the tutors can provide individualized help to students of diverse needs and backgrounds.
HelpNow also offers skills building and test prep resources a student can work on alone, then take a quiz before connecting with a live tutor to review the quiz results. All live tutoring sessions are saved and can be replayed as well as shared with friends and teachers.
Students learning French or Spanish can use the Language Lab to either get live help from a tutor or use a variety of games and flashcards to practice skills.
The Writing Lab feature provides assistance at any time of day. Students can submit papers for detailed feedback.  The Send Question Center is similar but for help with non-writing assignments such as math or science.
Students who want to form an online study group with friends can do so through BrainFuse's Meet feature, using the interactive whiteboard.
Is your student getting ready for college? Brainfuse offers SAT test prep and assistance with filling out the FAFSA for financial aid. I have wished for help with the FAFSA so many times! The eParachute feature helps people of any age discover college majors and careers that match their skills and interests.
If kids are a little rusty as the summer draws to a close, direct them to the Summer Camp feature, intended to sharpen math, science, and writing skills to avoid the summer slide.
All of these online resources are available now, and will be through the school year. Students can use them in conjunction with their in-person, hybrid, or distance learning, or parents can use them for assistance with homeschooling.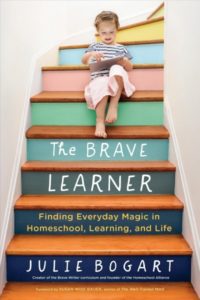 Speaking of homeschooling, libraries always offer a wide range of books and other materials that are useful for that. Some books are available for parents who are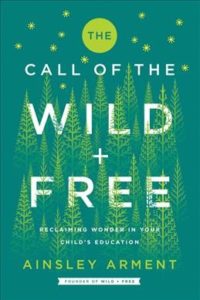 figuring out how to homeschool, such as the newer books The Brave Learner and The Call of the Wild and Free. But most of the resources homeschooling parents use from the library are the vast numbers of books for children and teens that are available on every subject and in every literary genre. If we don't have it at our local library, we can usually order it from somewhere. Don't forget documentary films as an educational resource; the library has those, too!
Whatever your school year holds, our library will be glad to help you find books and other resources to help. Remember that you can pick up the library's wifi outside the building 24/7.
Our curbside pick-up service is now available on-demand 5 days a week! You no longer need to schedule an appointment unless you don't have a cell phone to call us when you arrive.
Place your holds online or by calling us. When you've been notified that your holds are ready, you can park in the designated spot behind the library anytime during our curbside hours. Call the library at (320)440-1012 and tell us your name and library card number. We'll check out your holds and bring them to the chair outside the library. When staff goes back inside, you can take your bag of items.
Curbside hours for Cosmos are currently Mondays 10-5, Tuesdays 2-5, Thursdays 2-6, Fridays 2-5, and Saturdays 10-1.
Please bring your returns to the book drop. Thank you so much!