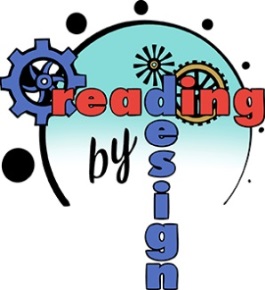 Cosmos Public Library is offering a summer reading program called "Reading by Design" for ages 3-17.  The program starts May 30 and will run until August 31.
Throughout the summer, the library will host a range of free activities for children and teens that encourage a love of reading.  Participants in the summer reading program can win prizes for reaching their reading and activity goals.  Research has shown that reading over summer break prevents summer reading loss.
When kids sign up, they will get a book bag and a Reading by Design game sheet.  Reading twenty minutes per day and doing other activities will help kids advance on the game sheet to win prizes.  Kids can complete the game multiple times and keep earning prizes all summer.  A variety of small prize choices will be available.
Teens are also invited to participate in the summer reading program, whether by playing the Reading by Design game, or by setting their own goal for a number of books to read over the summer and choosing prizes for progress made toward that goal.
The summer reading kickoff party will be Tuesday, May 30, from 2:30 to 4:30 p.m.  Stop in any time during those two hours to sign up for the program and do some designing with crafts and cookies.  Kids can also sign up for the program anytime all summer long.
Special events this summer include a presentation by Minnesota children's author Michael Hall on Monday, June 12th at 10:30 a.m., and a Recycled Robots workshop with Jen Anfinson on Monday, June 26 at 4 p.m.  Children will need to sign up for the craft workshop since space and supplies are limited, but there's no need to sign up for the author event.
Jennifer will be leading a kids' book club for ages ten to thirteen on the fourth Saturday of the month in June, July, and August.  Copies of the book will be available to check out at the library.
Weekly storyhours will continue on Saturdays at 10:30 a.m.
We're so excited this year to have the new library available for kids to use five days a week.  Our summers of once a week library time are over!  Library hours are Mondays 10-5, Tuesdays, 2-5, Thursdays 2-6, Fridays 2-5, and Saturdays 10-1.
We're also so glad to have an entire library collection available to check out, plus the ability to order books from all over the state. No more bins to dig through this summer!  Almost all of the books in the library are new, and there's a wide variety to choose from, including picture books, chapter books, young adult books, nonfiction, and books on CD.
The library has three public desktop computers, plus a laptop and iPad available to check out for use in the library.
To learn more about the library and the summer reading program, visit the library in the new city building, call (320)440-1012, or visit the library's website at www.cosmos.lib.mn.us.