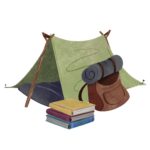 Cosmos Public Library is offering a summer reading program called "Read Beyond the Beaten Path" for ages 3-18.  The program starts June 6 and will run until August 20.
Throughout the summer, the library will host a range of free activities for children and teens to encourage a love of reading.  Participants in the summer reading program can earn prizes for reaching their reading and activity goals.  Research has shown that reading over summer break prevents summer reading loss.
When kids sign up, they will get a book bag with some candy and a Read Beyond the Beaten Path game sheet.  Reading twenty minutes per day and doing other activities will help kids advance on the game sheet to earn prizes.  Kids can complete the game multiple times and keep earning prizes all summer.  A wide variety of fun prize choices will be available to choose from
Teens are also invited to participate in the summer reading program by tracking the hours they spend reading over the summer and earning prizes for reaching goals.
Kids can also sign up for the program beginning June 1 or stop into the library to sign up anytime all summer long.
Special events this summer begin  on July 7th  with a program about owls. A presenter from the DNR will be in the park at 9 a.m. to teach about owls and give kids the opportunity to dissect an owl pellet.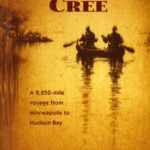 On August 18th, the DNR will return to the park with a program called Canoeing with the Cree, based on the classic book by Eric Sevareid. The presenter will talk about the Minnesota River portion of Sevareid's trip in 1930 and about some of the people who have done the trip in the last 15 years, including the first two women. This program may appeal most to adults but is open to all ages.
Bring a chair or a blanket to sit on in the park. In the event of bad weather, these three programs will be held in the city hall community room.
Fun activities for kids of all ages will be available to pick up at the library throughout the summer. There will also be prize drawings in addition to the prizes earned from turning in reading logs. Bring the kids in for lots of fun and reading, and stop to take a picture in front of our "campsite."
Library hours are Mondays 10-5, Tuesdays, 2-5, Thursdays 2-6, Fridays 2-5, and Saturdays 10-1.
To learn more about the library and the summer reading program, visit the library, call (320) 440-1012, visit the library's website at www.cosmos.lib.mn.us, or follow the library's Facebook page.